2023 Chili, Soup, Cornbread Cook Off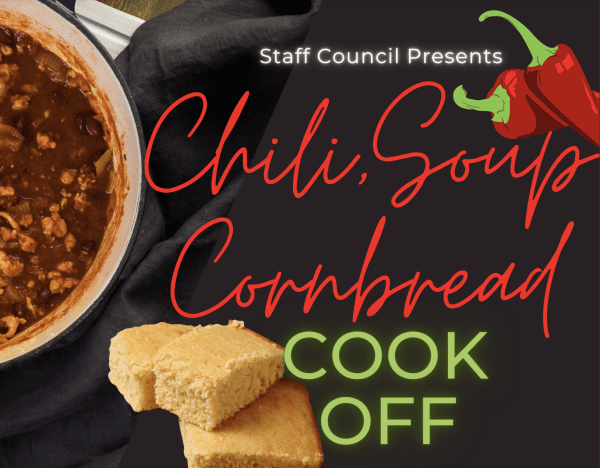 Event Date:
March 13, 2023 – 11:30 AM to 1:00 PM
Location:
Cone Center Lucas Room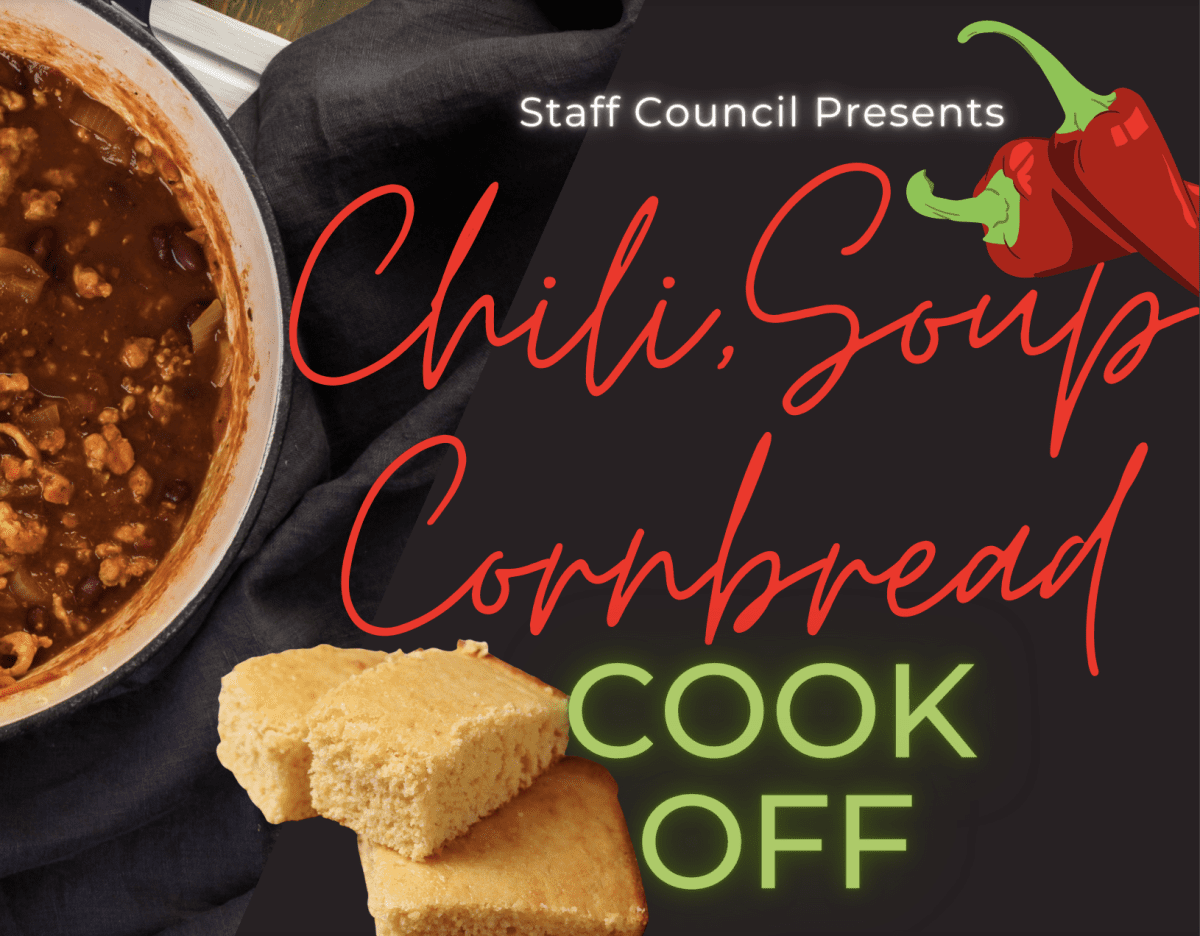 Come join the fun at the Staff Council Chili/Soup and Cornbread Cook Off!
Cook Off will be held in the Lucas Room on March 13th. Registration closes March 8th at 5pm, this includes paper entries.
If you have any questions, please contact Le'Aira Hames at lhames1@uncc.edu
Friendly competitions and prizes will also be offered.
Follow the registration link to register your entry in the cook off.
Prizes for the best:

Chili/Soup
Cornbread
Fan Favorite
Table Decorations

Be sure to read the contest rules and happy cooking!