2023 Chili Cook-Off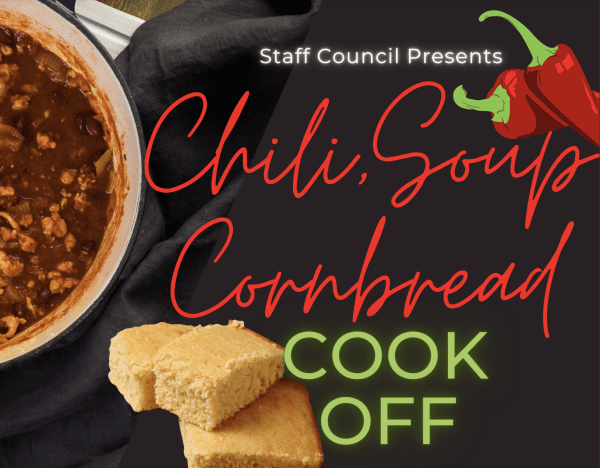 Congratulations to the following winners for their excellent culunary skills!
Bon appétit!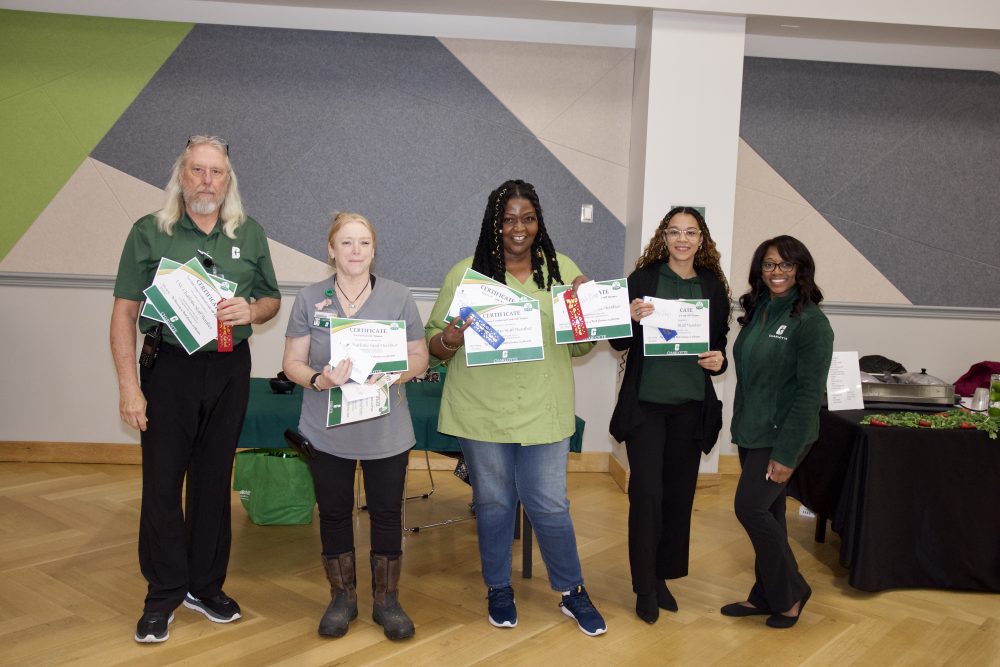 Best Chili / Soup
Shayauna Newsom
Sharon Scarborough
Rusti Deal
Best Cornbread
Sharon Scarborough
Dannie Mirovich
Fan Favorites
Best Decor: Rusti Deal
Best Chili: Sharon Scarborough
Best Cornbread: Dannie Mirovich
Thank you to all who participated in the Staff Council 2023 Chili/Soup and Cornbread Cook-Off! The event was a success because of you.